In this special feature "CEOs of Excellent Companies: Secrets of Business Success," we interview the top management of excellent companies that support the Japanese economy from various regions. We interview the top executives of companies, to find out the roots of the companies and their future challenges.
East West Consulting K.K. is a pioneering Japanese executive search firm that started headhunting in Japan in 1987. Today, the company's experienced Japanese and non-Japanese consultants continue to contribute to the development and prosperity of their clients. In this interview, we asked the founder and president, Nobuko Muromatsu, about the company's evolution to date, its business features, and prospects.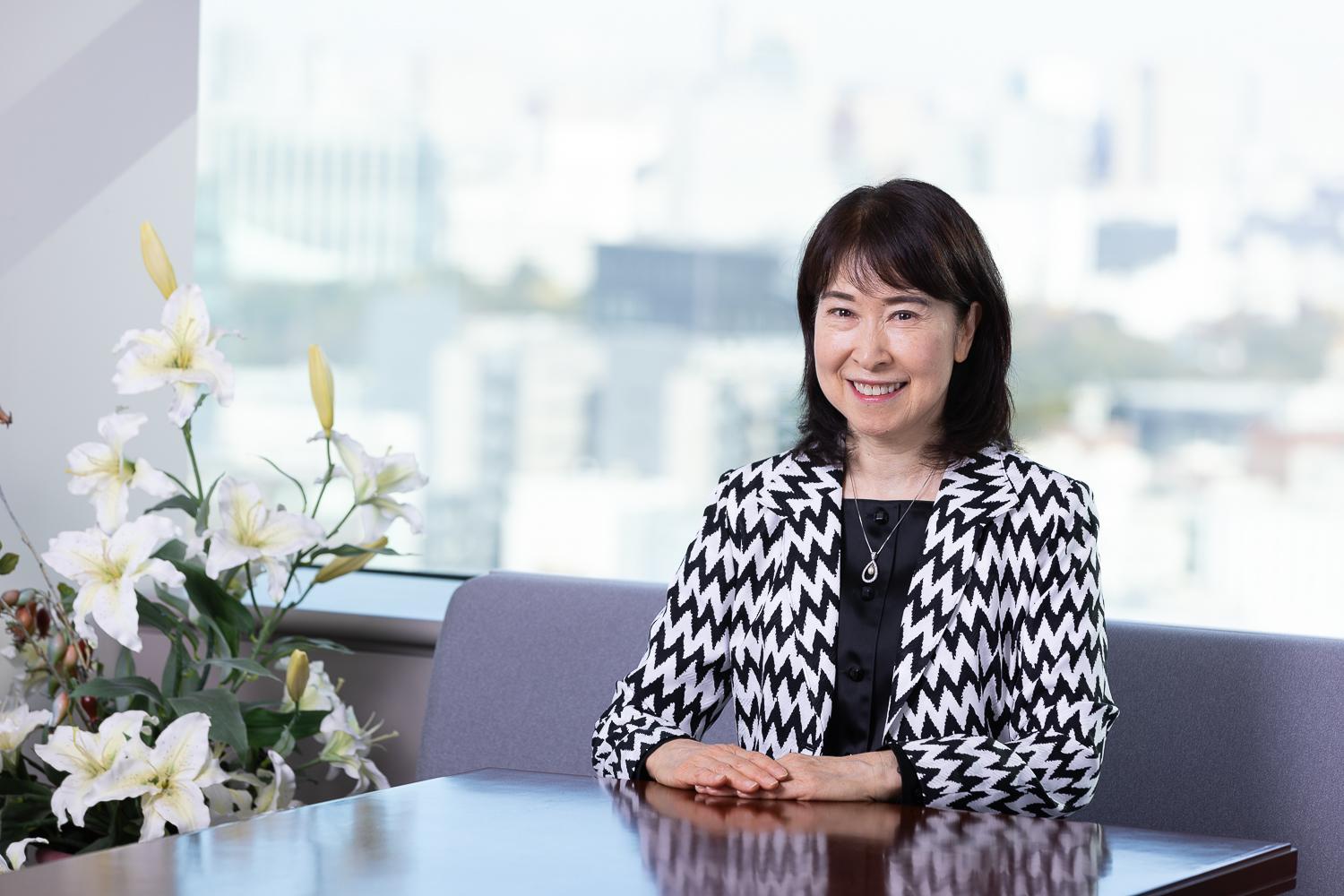 Nobuko Muromatsu–Representative Director and President, East West Consulting K.K.

Nobuko Muromatsu joined IBM Japan in 1980 after graduating from a University of Oregon in the United States. After working in product development, business planning, and strategic business divisions, she founded East West Consulting in 1987 and became the President and Representative Director.
East West Consulting K.K.

Founded in 1987, East West Consulting K.K. started Japan's first executive search (headhunting business). Since then, it has been a top executive search firm in Japan for 36 years. It is the largest executive search firm in Japan in terms of the size of the firm and the number of assignments it has handled.
Table of Contents
A pioneer in executive search
Consultants search for talented people on their own.
Providing high quality services is the required role
A pioneer in executive search
— Please tell us about the business of East West Consulting K.K. and how it has evolved over the years.
Nobuko Muromatsu, President of East West Consulting K.K. :
Our company was established in 1987 and is a pioneer in the headhunting industry in Japan. We are in the recruiting business, but we acquire talented candidates by scouting. Recently, the name "executive search" has become widespread in Japan.
— Did the business grow steadily?
There were many executives, mainly from major companies. On the other hand, there was no guarantee that the right people were assigned to the right positions within the limited number of posts available, and personnel decisions were sometimes made by factions, academic groups, or based on likes and dislikes. Under such circumstances, I thought that the entry of a world-renowned company into the Japanese market would expand the field of activity and that if I approached talented people, they would be interested, and my reading of the situation turned out to be correct. At the time, there were people who had obtained MBAs overseas and could use English, but at Japanese companies they were only assigned to doing translation work.
— What industries did you approach first?
The financial industry was a notable entrant into the market, so we initially focused on personnel related to this industry. Then, after the Black Monday of 1987 in the U.S. and the bursting of the bubble economy in Japan in 1990, the financial and real estate industries suddenly experienced difficult times, and the need for human resources plummeted. The LAN (Local Area Network), the precursor to the internet, also began to attract attention, and IT personnel became a target. Since then, we have continued to expand the scope of human resources to cover semiconductors, automotive, pharmaceuticals, medical devices, and the growth of the e-commerce business. Today, there is still a strong need for IT personnel, such as developers of AI and promotion of DX.
More and more companies need professional personnel who can innovate, and brands such as LVMH, which operates Louis Vuitton and recorded high profits during the pandemic, are also looking for talented personnel. In addition, foreign-affiliated hotels have made significant expansion into Japan, and office buildings and other real estate-related businesses are also thriving. We are often contacted by foreign companies through connections or through introductions from Japanese expatriates abroad. Through our clients, we can quickly learn what kind of talent companies will need in the future and what new businesses are emerging, and we make the most of this information.
Recently, awareness of executive search has increased, and the need for executive search services from Japanese companies has also increased. Nowadays, it is not unusual for major companies to hire mid-career personnel at the executive level. Currently, we work with clients at a ratio of 5 foreign companies to 5 Japanese companies. Similarly, the ratio of our consultants is half Japanese and half non-Japanese.
Our consultants search for talented people on their own.
— Consultants who support job changes are indispensable to executive search. How do you train them?
At the time of our founding, there was no job market and we did not know who was looking for a new job and where. Therefore, even if we started research in response to a client's request and found the person they were looking for, whether or not they wanted to change jobs was a different story. We attempted to contact each person individually to confirm their personality, skills, timing, and decision to change jobs. We have trained our consultants to become full-fledged consultants by training them in this series of know-how.
On the other hand, without experience working for a company, we cannot be persuasive in scouting for actual workers and introducing them to positions. For this reason, most of our consultants come from different industries or from the same industry. Because they have been in a variety of different worlds, we are able to find and contact the best talent and introduce them to our clients with confidence. Our strength lies in our ability to find talent without relying solely on registrants. In fact, about 90% of our placement candidates are found by our consultants themselves.
Providing high quality services is the role we are expected to play.
— What are your goals for further growth and what do you want to achieve in the next five to ten years?
If a company exists, it will need human resources, and it is natural to want to acquire the best possible talent. Excellent human resources are indispensable for the growth of a company, which is why executive search is indispensable. Unlike in the past, business people do not feel that they will be safe for the rest of their lives if they get promoted, and an increasing number of them are now aware that they must make their own way in life. There are many cases, especially among the younger generation of people actively seeking new jobs by utilizing executive search services.
We provide high quality services. High quality means understanding the needs of our clients, and ensuring that we find the right candidates to meet those needs. Even as the market changes and business innovation occurs, if we take care of the fundamentals, we will be able to find and approach the right people in line with those fundamentals and be able to clearly explain the position. As a professional consulting company, I believe that our mission is to deliver our services to more companies and candidates while keeping these points in mind. We believe that our role is to support the development of companies and careers of businesspeople.
We would like to be like an important company in this industry and continue to be active in the market five or ten years from now.
— Finally, do you have a message for the readers of ZUU online?
We have accumulated a lot of information on the market and talent, as well as scouting know-how. We also receive career-related consultations from businesspeople. If your company is looking to hire talented people, please feel free to contact us.